Advanced Solutions for Grain Handling, Storing and Processing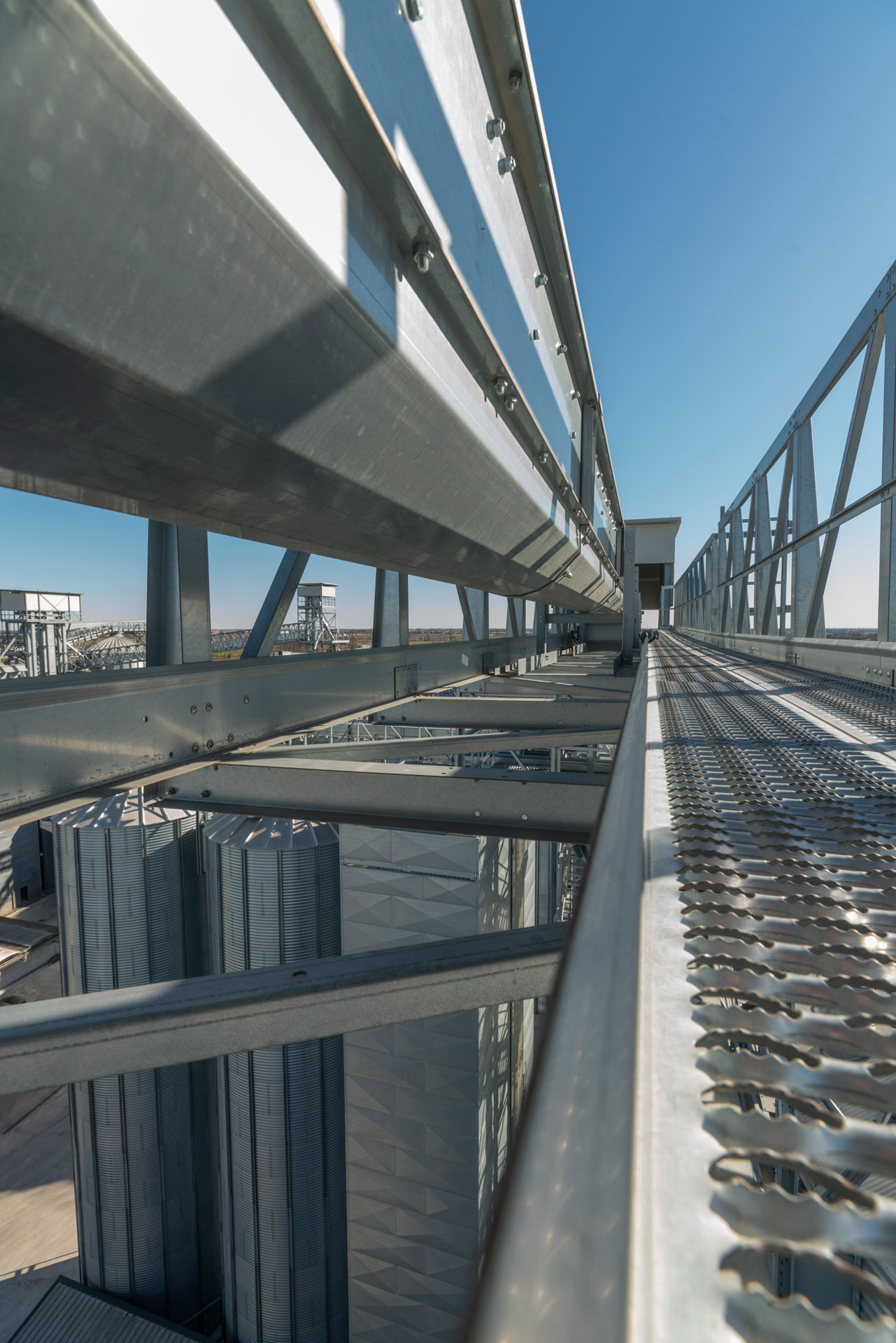 CESCO EPC GmbH, formerly known as PETKUS Engineering GmbH, is an internationally operating German company based in Wutha-Farnroda and Konstanz, which designs and supplies industrial plants for grain logistics and deep processing with handling, storing and milling systems.
The products and services offered are mainly divided in four business areas:
INLAND GRAIN STORAGE TERMINALS
DRY MILLING PLANTS FOR DEEP PROCESSING
Smart Concept, Easy Operation
our value proposal
CESCO has an extensive International experience in large project management with a complete portfolio for handling storing and processing of grain, including the technological expertise in dry milling. Always faithful to our value proposal, "Smart Concept, Easy Operation", CESCO is a reliable partner for investors.
Smart concepts of tailor-made plants for the benefit of the customer
Internal basic and fine engineering including static design of steel structures
Industrial design of manufacturing process
Special attention for efficiency of operation and energy saving
German Engineering, made in Europe
Family owned company, short hierarchy, quick decisions, strong commitment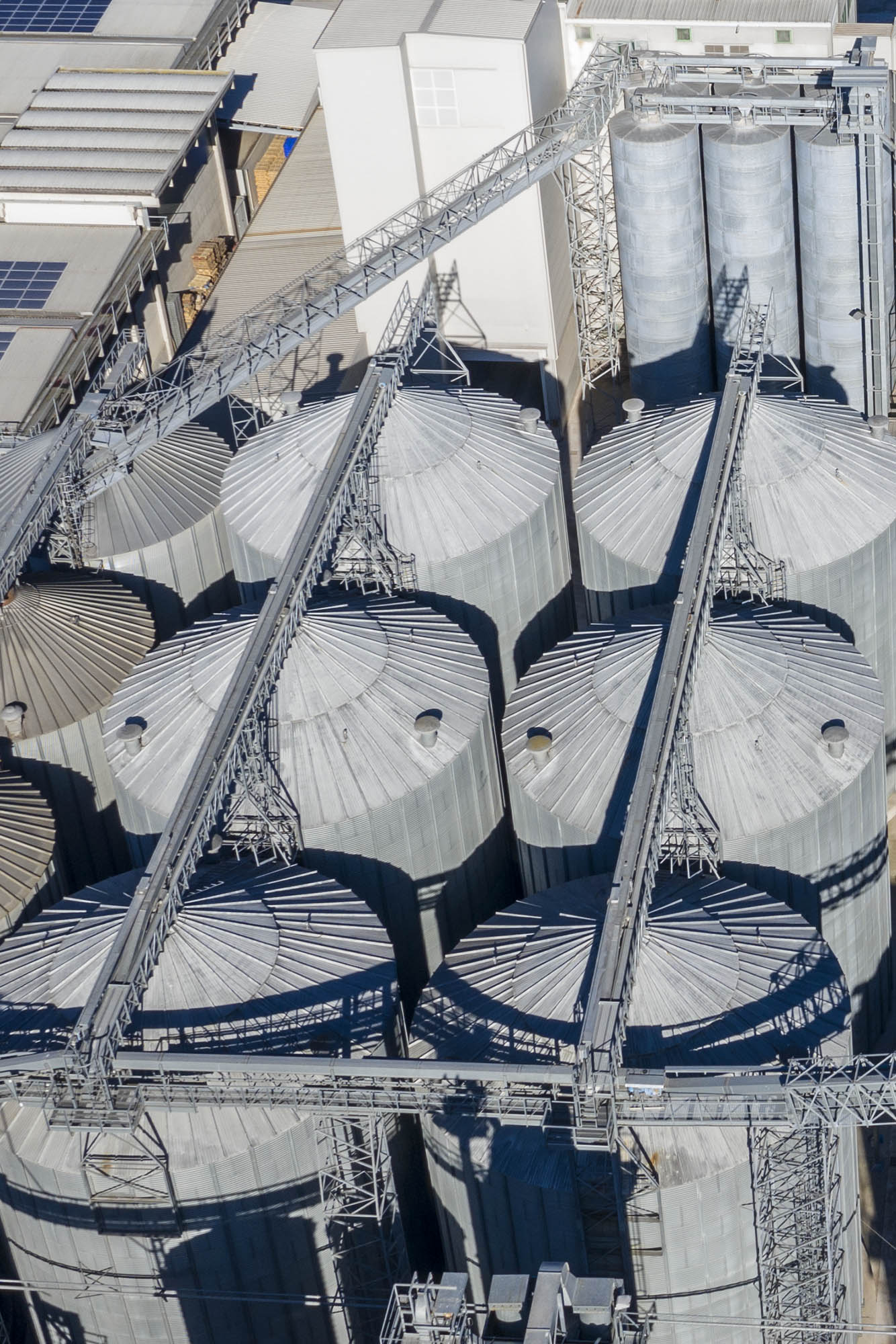 "The experience gained over the years combined with a strong commitment to excellence and a young, dynamic team make CESCO a professional partner for realizing advanced grain plant solutions around the world."
Luca Celeghini, PETKUS Technologie shareholder and CEO up to 2015, CESCO President.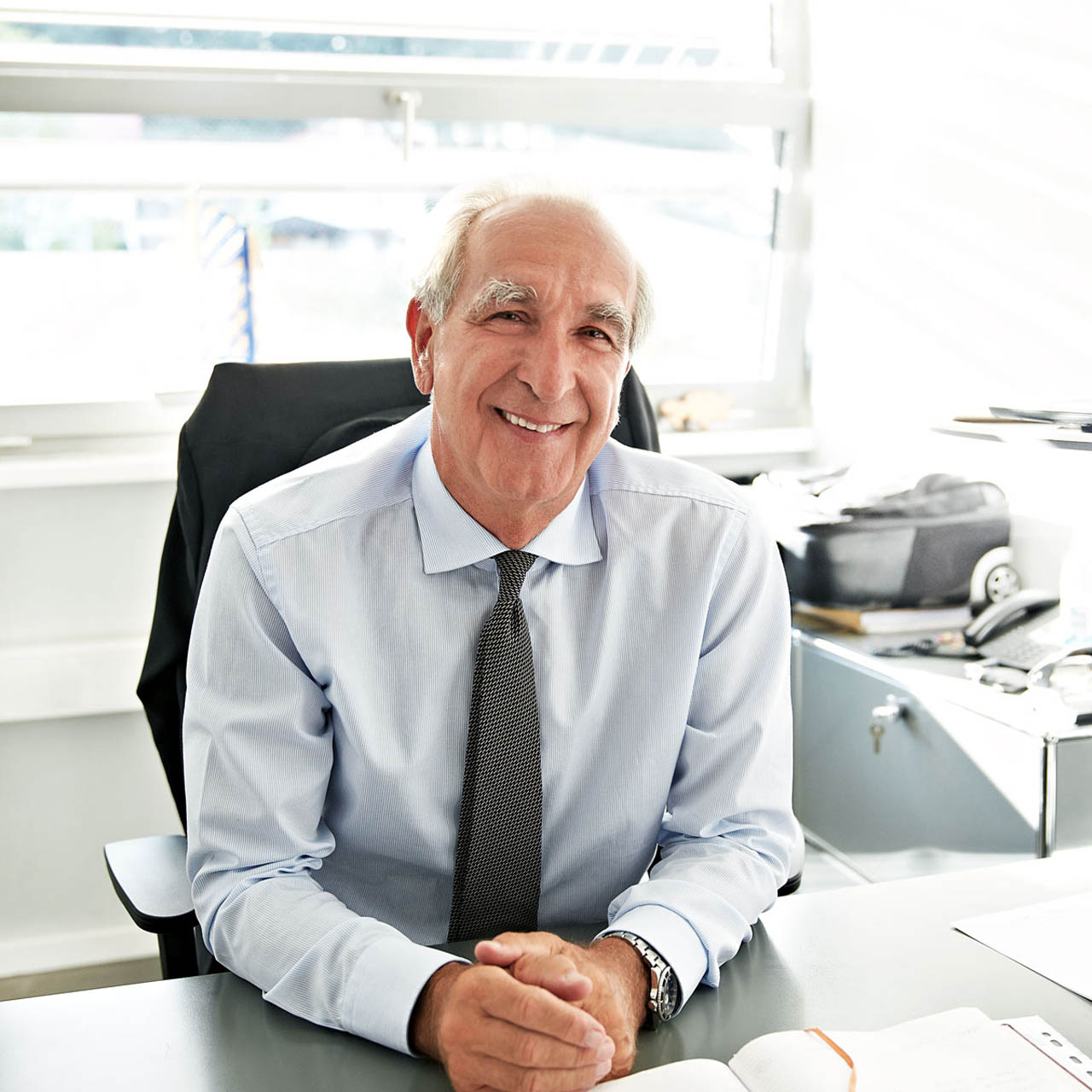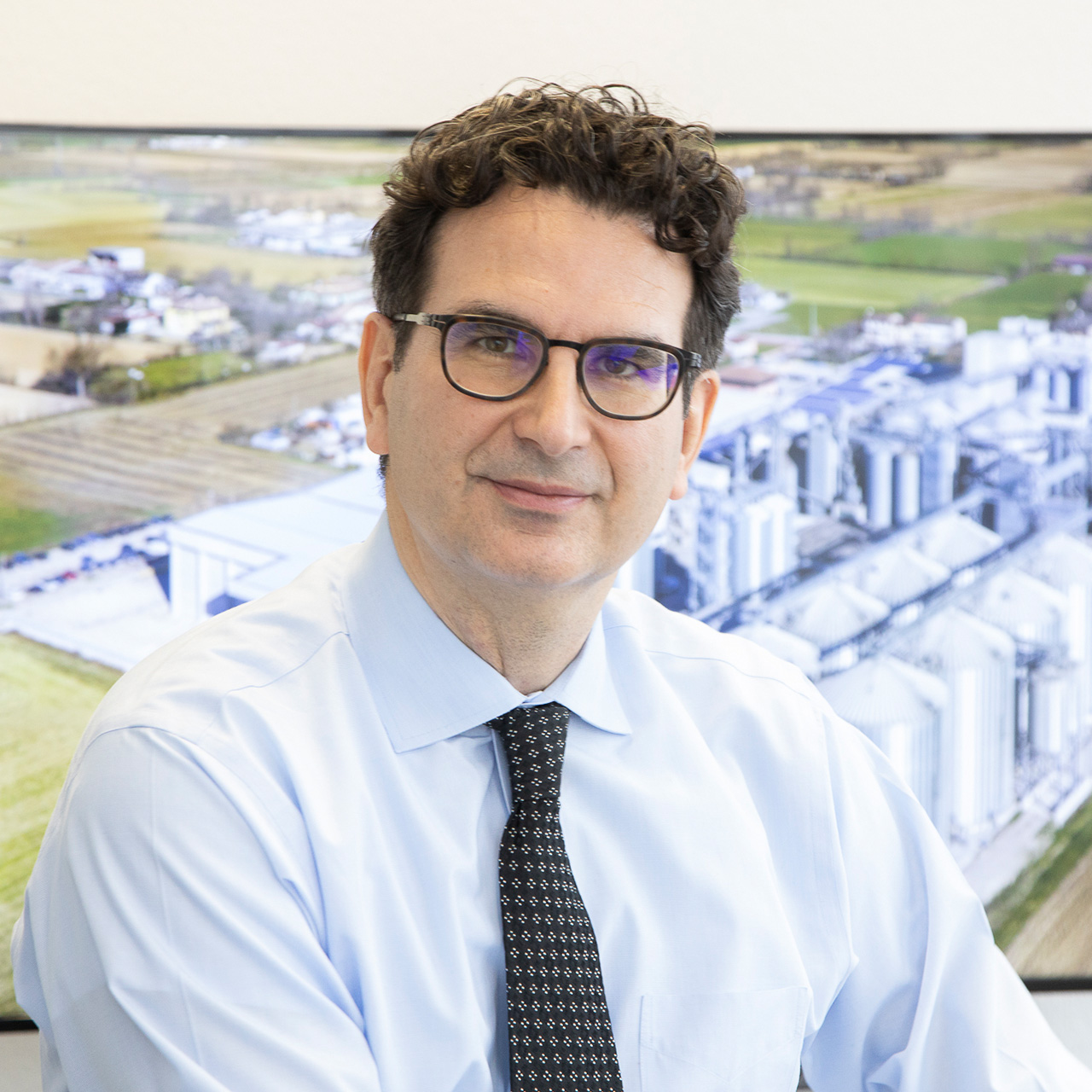 "Throughout the years of operation in the business we have realized that the key for the successful operation of the plant lies in understanding clients needs at the very beginning of a project and in creating in close cooperation with the client a tailored, smart concept of the plant."
Martino Celeghini, CESCO CEO.
We have long experience in the execution of complex international plant projects.
CONVEYORS
Chain conveyors CC
Roller Belt Conveyors RBC
Bucket Belt Elevators BBE
SILOS
Cylindrical Silos
Prismatic Silos
Buffer Bins
PROCESS EQUIPMENT
Dryers
Milling equipment for deep processing
Spot filters and de-ironing magnetic separators
STEEL STRUCTURES
Engineering
Available designs
Machinery tower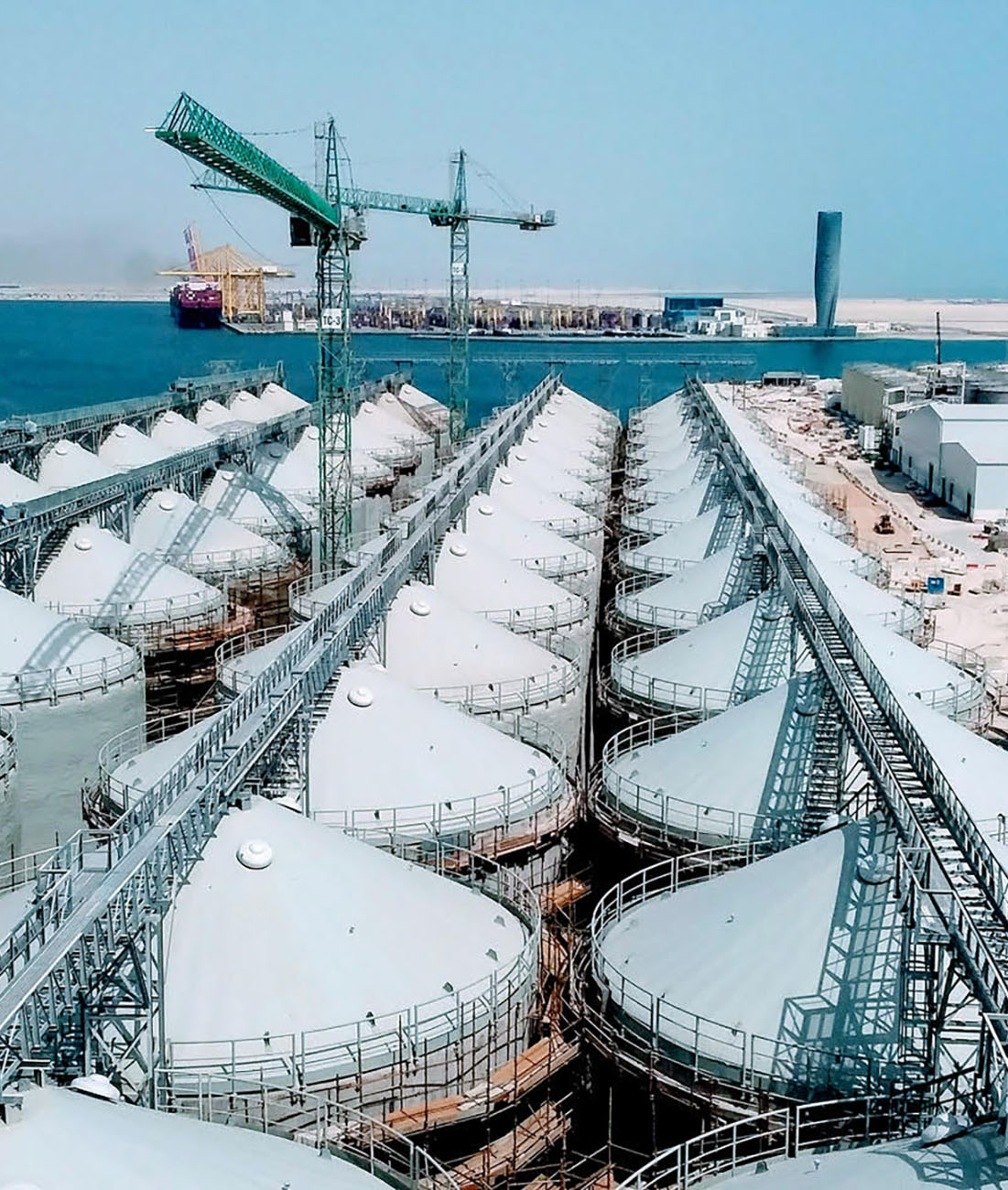 30 Grain terminals with 1.836.000 mt of storage capacity worldwide since 2009
4 Deep processing plants for a total milling capacity of 2.660 t/d since 2009
CESCO is currently developing global projects and facilities in more than 15 countries, highlighting among others, the following areas of influence:
Europe, Ukraine, Russia, Kazakhstan, Middle East, Far East and Africa.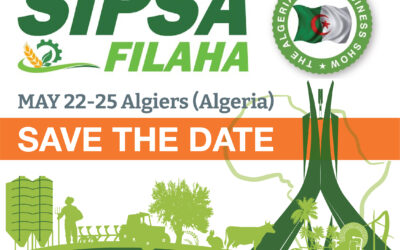 Save the date! CESCO EPC will attend SIPSA Filaha, the largest trade fair in Africa dedicated to livestock and agricultural equipment, from May 22nd to 25th, 2023. This event brings together 550 exhibitors from 39 countries, occupying an exhibition space of 31,000 m² and with the participation of 23,000 professionals.
CESCO EPC presence at this fair is part of our commitment to stay up to date on the latest trends and technologies in the agriculture and livestock sector. For more information, visit this link.
If you wish to arrange a visit or a work meeting at our stand, please contact us by email at info@cesco-group.com.
¡Don't miss the opportunity to visit the largest trade fair in Africa dedicated to livestock and agricultural equipment!
CESCO will be part of the 18th International Agricultural Exhibition – AgroWorld Uzbekistan 2023, which will take place from March 15 to 17, 2023 at Uzexpocentre NEC, Tashkent, Uzbekistan.
At CESCO they will be ready to receive their clients from March 15 in Pavilion No. 1, booth number A71.
AgroWorld Uzbekistan is an effective platform for demonstrating products and services to a significant number of specialists from companies of the Uzbekistan agro-industrial complex. The event highlights that 84% of visitors are people who influence purchasing decisions.
The exhibition plays a key role in drawing up a procurement and modernization plan for organizations involved in the production, processing and storage of agricultural products and farm animals. In addition, it is segmented by product categories, in which hundreds of presentations, news and special offers from manufacturers and suppliers are presented to the visitors of AgroWorld Uzbekistan.
If you wish to arrange a visit or a working meeting with the stand, contact them via email at artem.akimov@cesco-group.com to book an appointment on our calendar.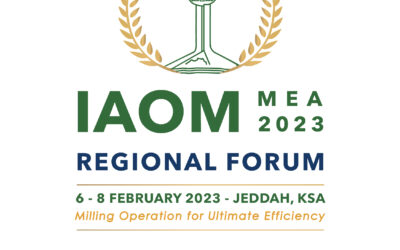 At CESCO EPC we proudly start the new year to announce our participation as invited speakers at the IAOM MEA MIDDLE EAST REGIONAL FORUM 2023, an event that aims to provide a networking forum to discover the latest technologies and solutions in the grain storage and milling universe. The conference will be held from February 6th to 8th at the Mövenpick Hotel City Star in Jeddah (Saudi Arabia) and our company will present its know-how in the field of silo and mill construction to the entire audience of this prestigious event.
Our CEO and Vice President, Martino Celeghini, will give a lecture entitled "Silo Design and Construction" on February 6th, starting at 10:00 am, where our Director will first share the philosophy and guidelines for the design of the silo storage section for large ones Industrial plants, explaining some of the possibilities in silo and conveying design. In addition, Mr. Celeghini will present the peculiarities in the design of prismatic silos and steel structures for the mill plants, also showing examples of integrated building design from past and current references.
At CESCO EPC we look forward to welcoming you to Jeedah on February 6th!