CESCO unveils its new marketing tools at Agritechnica and expands its international presence at IAOM in Egypt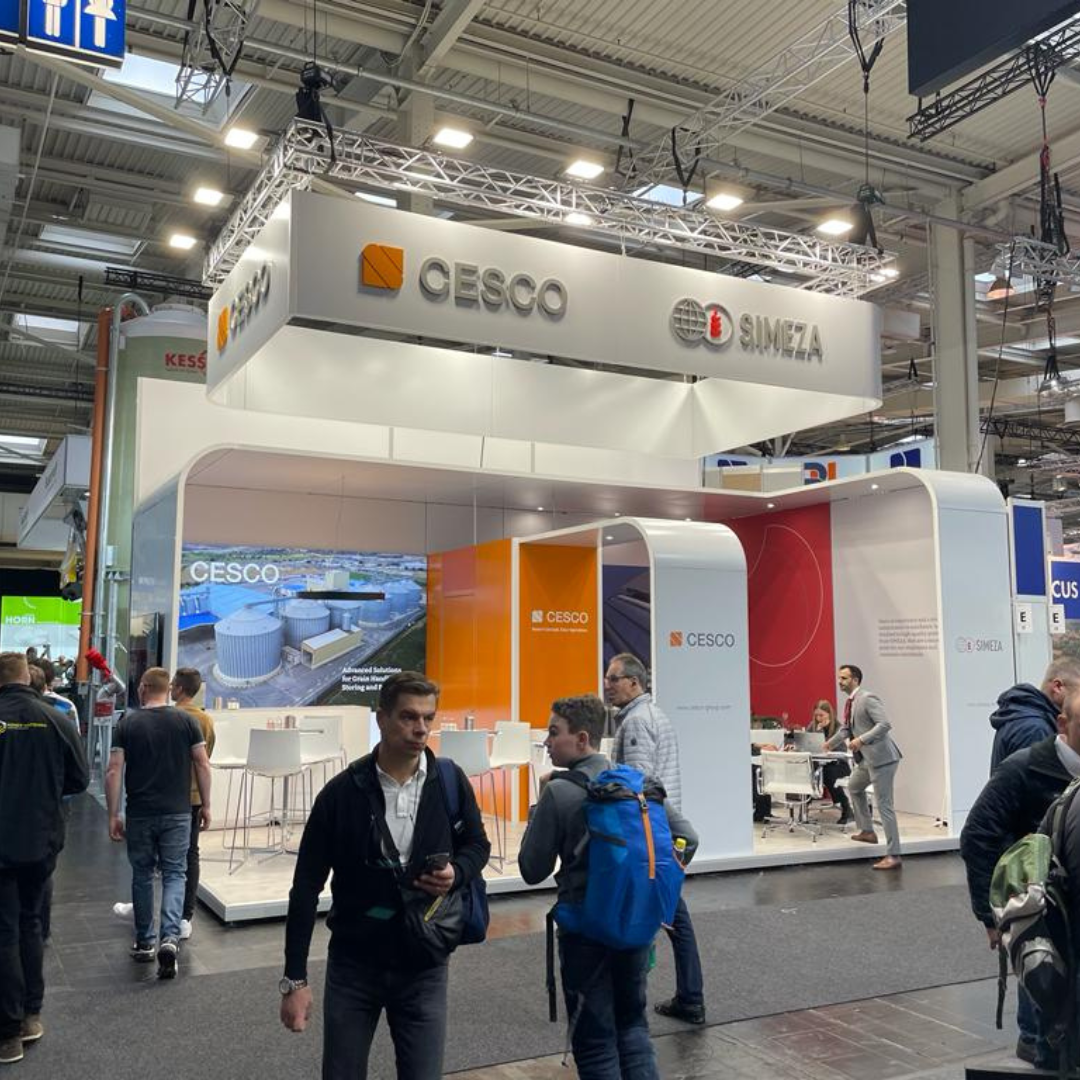 At CESCO, we are thrilled to announce the unveiling of our new marketing tools during the recent Agritechnica event. This marks a significant milestone in our journey, as we introduce our revamped website, designed to provide a more intuitive and accessible experience for our users. Our renewed interface allows visitors to seamlessly explore the diverse world of CESCO, granting swift access to detailed information about our projects, processes, and exceptional team.
The launch of these dynamic marketing tools coincides with the premiere of our brand-new corporate video. This video encapsulates the essence of CESCO, showcasing our innovative processes, our talented team's commitment to excellence, and the groundbreaking projects that have left a lasting impact in the industry.
In addition to the introduction of our new website and corporate video, we have also released an extensive catalog. This catalog comprehensively details all our projects, providing an in-depth insight into our expertise and remarkable achievements.
Our efforts culminated in the unveiling of our new stand at Agritechnica, a renowned industry event. The overwhelming response received during this event in terms of visits and collaboration proposals further solidifies our position as a leading reference in the sector.
Martino Celeghini, our CEO, expressed, "We are excited to present our new website, corporate video, and catalog that mirror our commitment to excellence in the industry. Moreover, the success experienced at Agritechnica propels us to continue innovating and seeking opportunities for growth and collaboration with our valued industry partners."
Additionally, our CESCO team actively participated in the prestigious IAOM conference in Egypt. This participation has significantly expanded our international presence. We've found this experience to be invaluable, providing us with opportunities to forge new connections, share our expertise, and foster stronger relationships.
For further details and to explore the thrilling developments at CESCO, we invite you to visit our new website at www.cesco-group.com.