CESCO will be present at Grain Tech Expo Middle East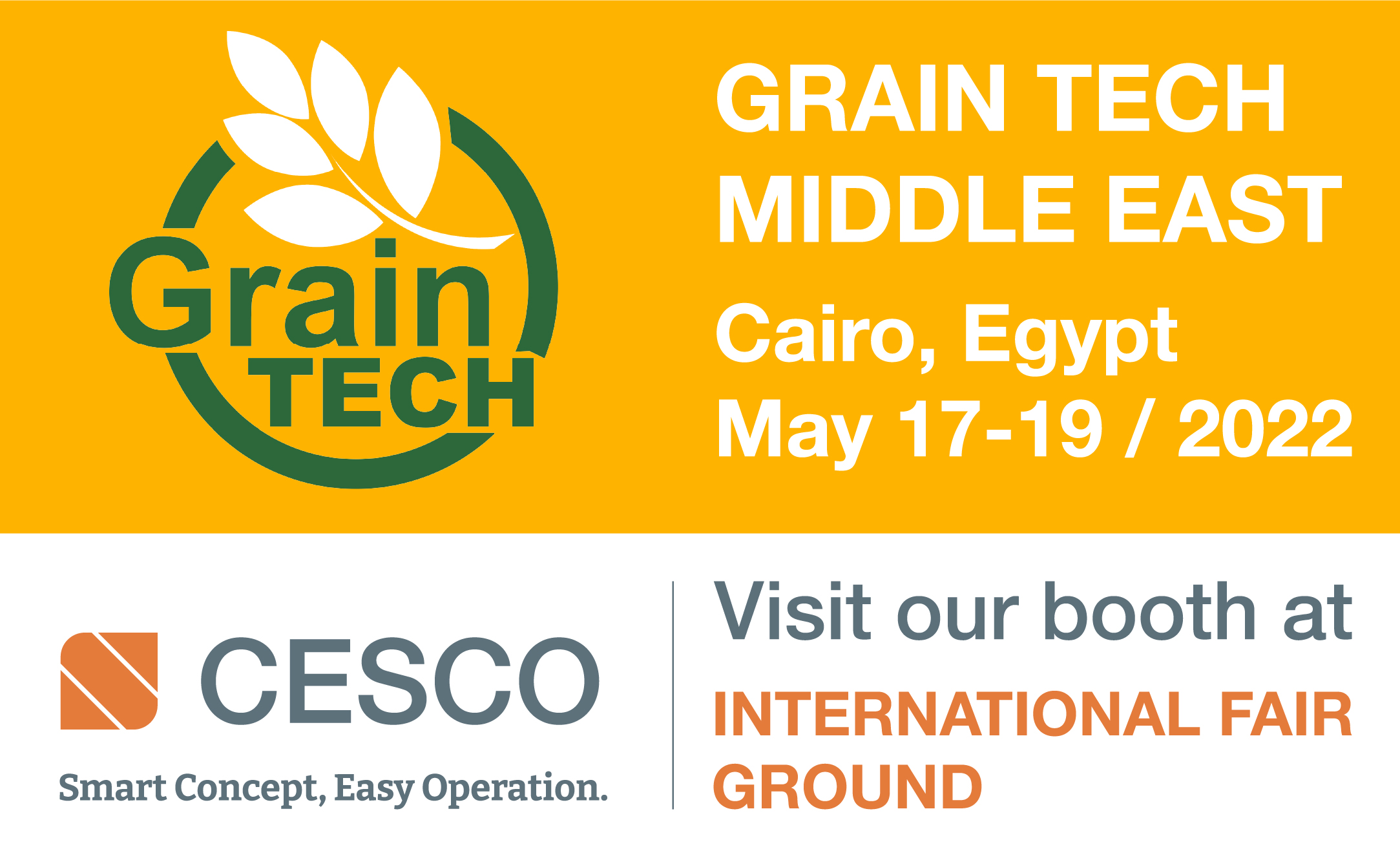 CESCO will be present at GRAIN TECH EXPO MIDDLE EAST, the 20th International Exhibition for Grain Industries Technology, Mills, Silos, Fodders, Pasta Equipment, Rice Beaters and Biscuit Factories. This event will be held from May 17 to 19 at the International Fair Ground, Cairo, Egypt. CESCO will present its company and its complete offer, including its recently redesigned milling equipment presented by MMW, the CESCO EPC Group brand dedicated to the Dry Milling Technology division.
If you wish to arrange a visit or a working meeting at our space, please contact us by email info@cesco-group.com to reserve a meeting in our agenda for you.
More info visit www.graintecheg.com